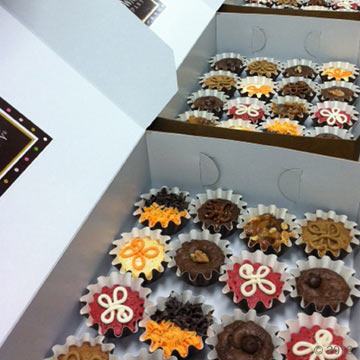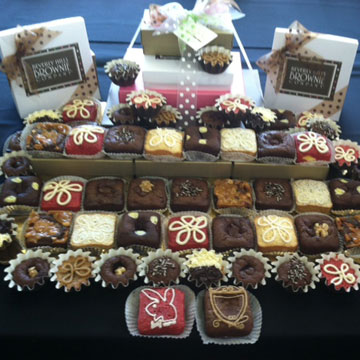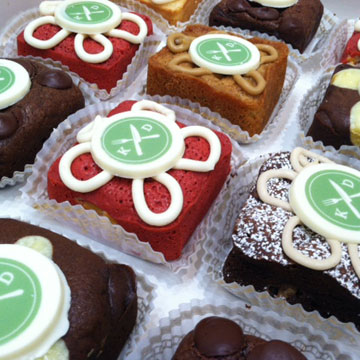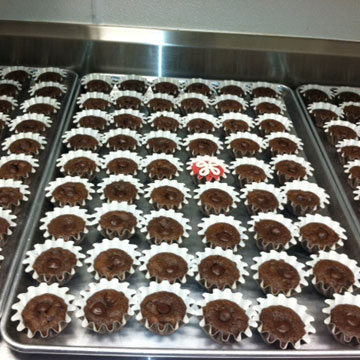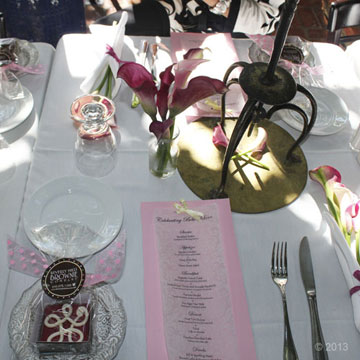 Events & Corporate
Catering
Whether it's a staff meeting for 12, a Brownie Sundae Bar for 120, or a wedding for 1200, everyone starts smiling when they see our hallmark brownies. Beverly Hills Brownie Company® provides the full range of catering options; or, we can simply provide our spectacular brownies! Let us know your needs, and we will respond. Baseline pricing begins with brownies by the dozen; depending upon quantities and any additional services desired, adjusted pricing may be determined.
Signature Size Brownies

Signature Flavors by the Dozen – $42 (discount of $3)
Designer Collection by the Dozen – $48 per dozen (discount of $3.00)

Petite Brownies by the Dozen – $24 (discount of $6)
Cookies by the dozen: $24 (discount of $6)
Brownie Ice Cream Sandwich and Brownie Biscotti – priced in bulk on request
Brownie Bar and Brownie Ice Cream Sundae Bar – priced on request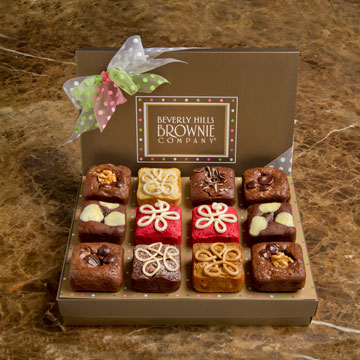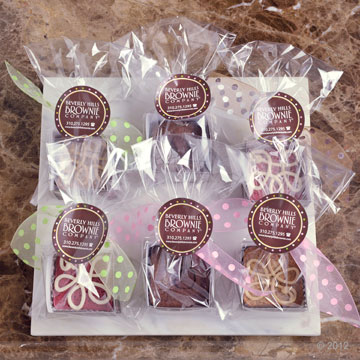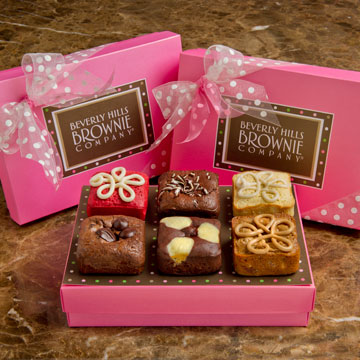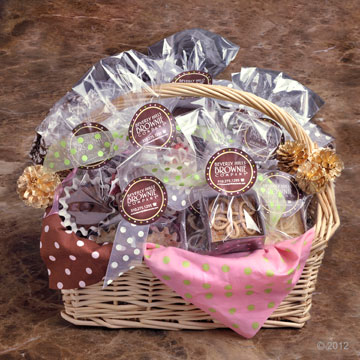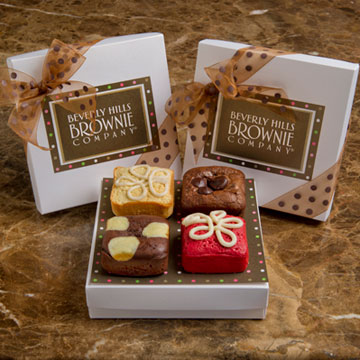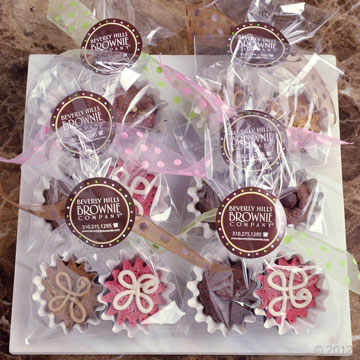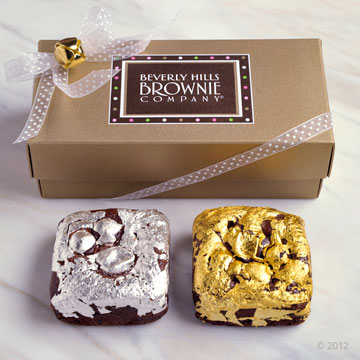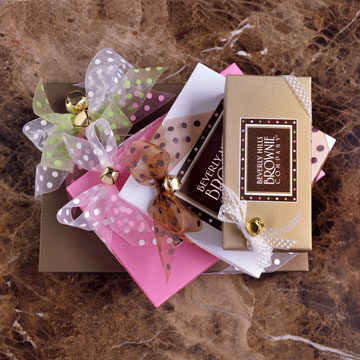 Corporate Gifts
Beverly Hills Brownie Company's® delicious brownies and exceptional packaging translate into distinctive and memorable gifts for clients, special events and any occasion! They are a new take on an American tradition that makes anyone, at any age, smile. And, they're different than the usual, same-old, same-old, sweet treat offerings. Most importantly, they taste every bit as great as they look.
Gift pricing begins at $6; for more information about all of our gift offerings, click here.
Custom options for personalization and special packaging are available upon request.
Special pricing is available for volume orders. Contact us at 310.275.1295, or email us at info@beverlyhillsbrownie.com for more information.
Nationwide shipping and local delivery options are available, sending 90210 glamour to points well beyond. For more information, click here.