More Sweet Treats
Brownie Ice Cream Sandwiches
Chill out with our Brownie Ice Cream Sandwich! This wonderful combination of our best-selling, Classic Chocolate brownie and our ultra-creamy vanilla ice cream is so sublime that it's no wonder "Good Day LA" wanted us to demonstrate our sweet sandwiching techniques on their morning TV show . . . and then politely polish them off!
And the popular "LAist" featured our tubby treat on National Ice Cream Sandwich Day as their top pick in LA! Since then, we've added some great new variations, like our "Inside-Out" sandwich: Our Pure Platinum (all-vanilla) brownie with our luscious chocolate ice cream, and our "Patriot" sandwich: Our Red Velvet brownie with our dreamy vanilla ice cream, and our "Golden Girl": Our Pure Platinum Brownie with our outrageously delicious salted caramel ice cream. We also have our Classic Chocolate No-Gluten brownie all revved up and sandwiched with ice cream, too! Pre-cut, individually wrapped, and ready to devour.
Available in our Signature Size - $6.75 each; local pickup or delivery only.
Ice Cream
With flavors like Brownies & Cream (made with generous heapings of our best-selling, Classic Chocolate brownies blended right in), Salted Caramel and American Girl Vanilla, it's no wonder that our ice cream has become wildly popular alongside our brownies, or as sundaes, or all alone. Yes, everyone is screaming for our ice cream, but they are screams of delight!
Available in a variety of flavors; by the Scoop - $3.75; atop our brownies "a la mode" – $6.75; as Brownie Ice Cream Sundaes with toppings and sauces – $7.75 and more.
In-store, local pickup or delivery only.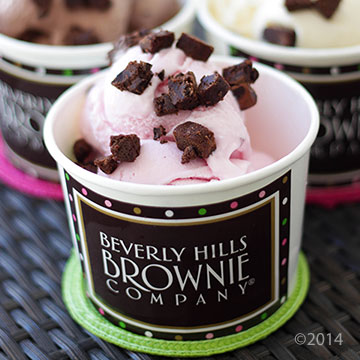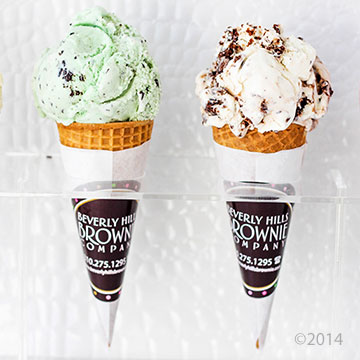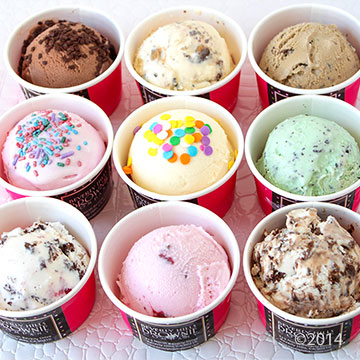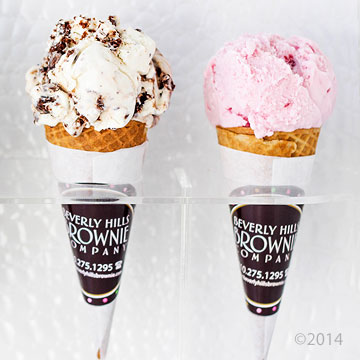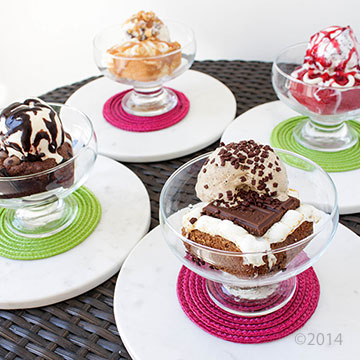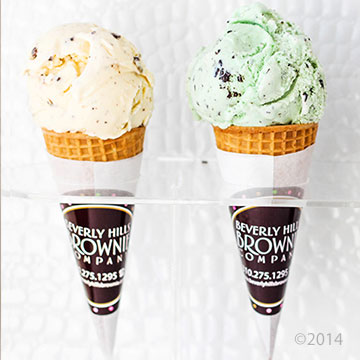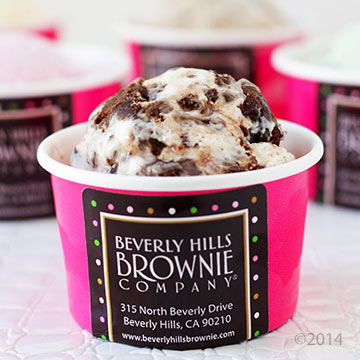 cookies & biscotti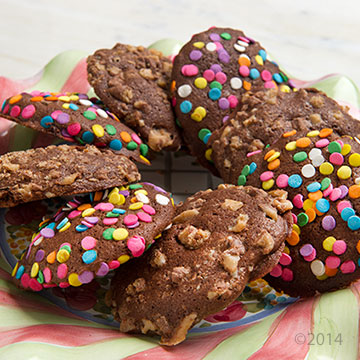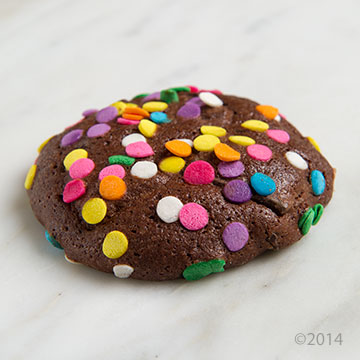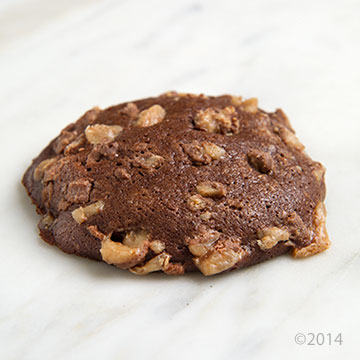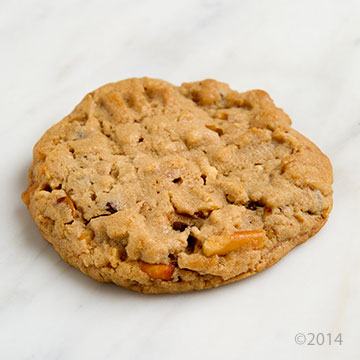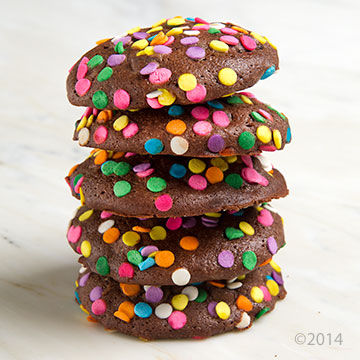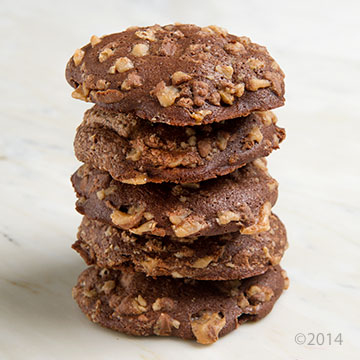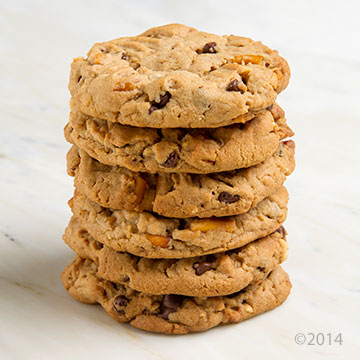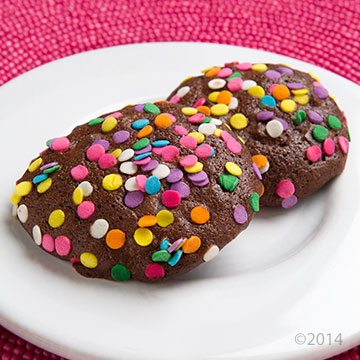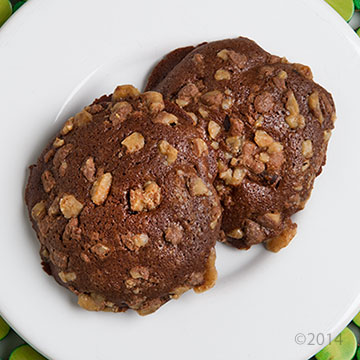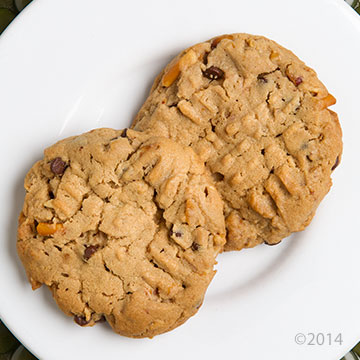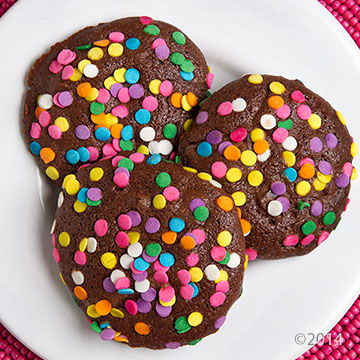 Cookies
Available in Double Chocolate Chunk, Heath Bar and Peanut Butter Pretzel; local pickup or delivery only.
$2.50 per cookie, $6.50 for three ($1 discount), or $24 per dozen ($6 discount).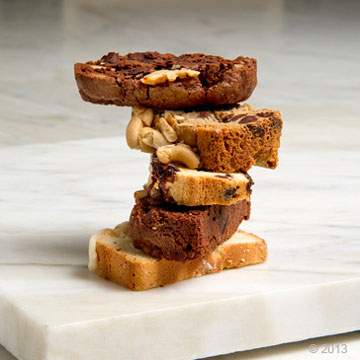 Brownie Biscotti
Looking for a little crunch with your coffee? Maybe a little something to dunk in your ice, cold glass of milk? Or dip into a softened bowl of ice cream? Sounds like you're looking for our Brownie Biscotti. They begin with our same, wonderful Beverly Hills Brownie Company® batters, and are formed, sliced and baked twice for a totally different taste treat. They are crispy and chewy all at the same time, and come in a variety of flavors.
Available in assorted flavors
$3.75 per bag or $15 per pound; in-shop only.